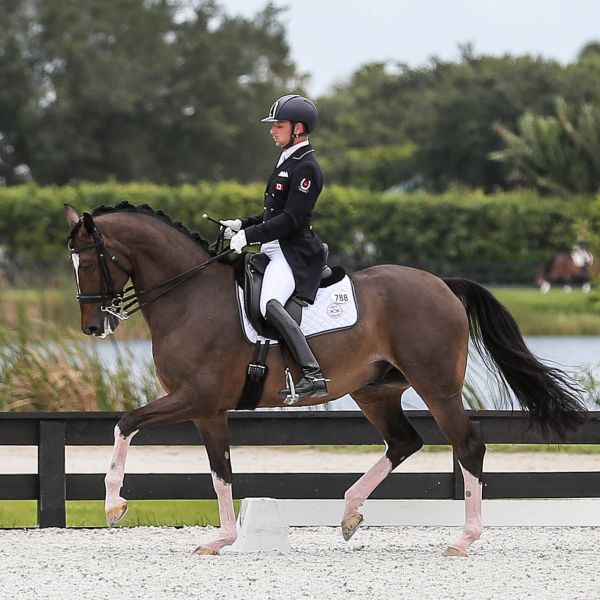 Binjora- SOLD
Hemmingway x Jora, Darnels
Ridden by David Marcus
2006 Dutch Warmblood gelding owned by Van and Judy Marcus. In 2016, Binjora competed with David Marcus in Wellington, Florida and won the Adequan/USDF Intermediaire II Horse of the Year Award. Congratulations to Dr. Jorge Ferreira da Rocha of Brazil. We wish you the best of luck in your future endeavors with this talented gelding!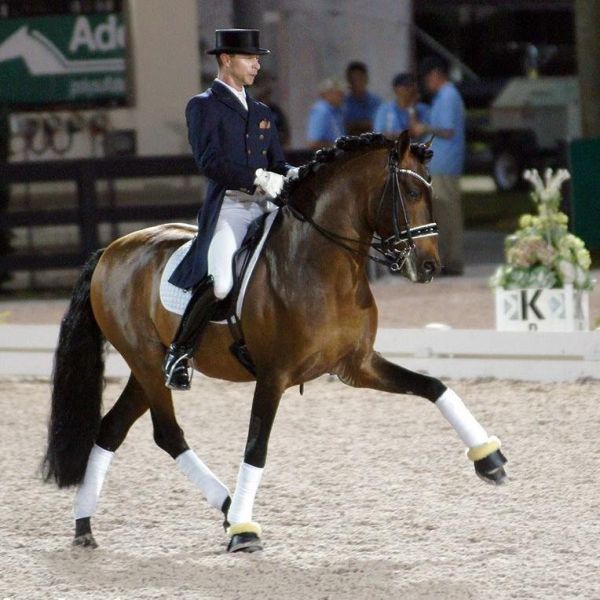 Fiero HGF
Grandioso III x Ibiza, Galan XVI
2008 PRE stallion owned by Nicholas Fyffe
Fyffe has developed Fiero from an unstarted 3-year-old to Grand Prix. In 2014, the pair qualified for the Spanish National Championships in Sicab, Spain, as the top U.S. PRE 6-year-old. Fiero is currently on the Australian National Dressage Squad. Fiero HGF made his Grand Prix debut in the summer of 2016 and the pair won the Adequan/USDF United States P.R.E. All-Breeds Award at Grand Prix.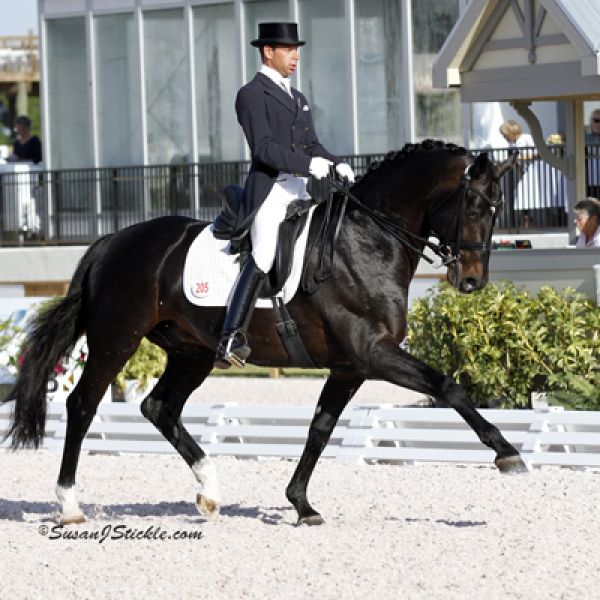 Chrevi's Capital-RETIRED
Chrevi's Lavallo x Indira Gandhi, Weinberg
In July 2016, David Marcus announced the retirement of Chrevi's Capital, his Olympic and World Equestrian Games partner. The 2000 Danish Warmblood gelding (Chrevi's Lavallo-Indira Gandhi, Weinberg) is owned by Deborah Kinzinger Miculinic.
On top of competing of competing at the 2012 London Olympics and the 2014 Alltech FEI World Equestrian Games in Normandy, France, the pair also qualified for the World Cup Final in Gothenburg, Sweden. They were ranked in the FEI Top 50 in the world, represented Canada on multiple Nations Cup teams and won many CDIs at Grand Prix, include Dressage at Devon and at the Adequan Global Dressage Festival.